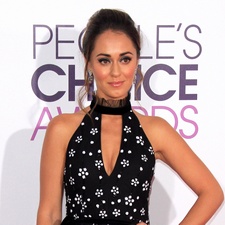 She won the 2014 Ian Charleson Award for her portrayal of Portia in The Merchant of Venice at the Almeida Theatre.
She also starred in the CBS sitcom The Great Indoors. Since 2019, she has co-starred with Steve Coogan in This Time with Alan Partridge.

Movies in my collection


Director – Andy Thompson
Year – 2011
Trailer

[Review]
I was hoping for a fun British comedy featuring some great household names, well the household names are there but a distinct lack of comedy in this mess.
[Storyline]
Keith 'Cheggers' Chegwin is a household name and has been at the top of his game for nearly 40 years. He's an all round entertainer and has lived with us via our TV screens on Swap Shop as kids through to GMTV as parents. He is undoubtedly a national treasure, and for nearly four decades has been much loved by viewers young and old.
The year is 2010 and hidden away in a damp dark and blood stain cellar is a stranger, a man, a figure in the dark, someone we'd rather not know. He sits through the small hours torturing himself watching Swap Shop on fast forward over and over again. Cheggers Plays Pop posters decorate the cellar walls. The stranger moves slowly around his memorabilia filled shrine; terrifying equipment of torture fill the cellar together with several slabs of dead meat hanging from meat hooks. In the corner a man is bound and gagged in a cage while being subjected to archive TV clips of Keith Chegwin.