Pyramid Centre, Portsmouth
12 March 2018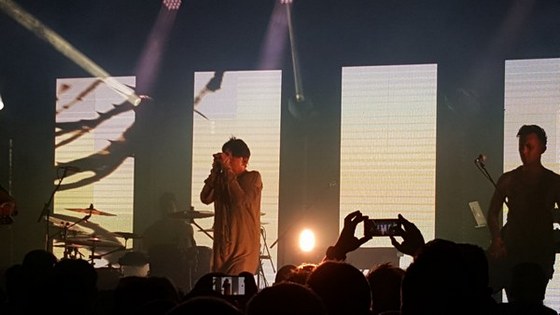 Return leg of his 2017 tour and Gary Numan opens at the Pyramid Centre.
As per usual the legend does not disappoint, nice to see This Wreckage get a play as well.
No appearance of his daughter this time on My Name Is Ruin as she did at Brighton, I guess she has to go to school occasionally.
A very good support act in the form of Nightmare Air, they will require some looking up.
Set List
01. Ghost Nation
02. Halo
03. Me! I Disconnect From You
04. Bed of Thorns
05. Down in the Park
06. Pray for the Pain You Serve
07. Here in the Black
08. Haunted
09. The Fall
10. Mercy
11. Love Hurt Bleed
12. My Name Is Ruin
13. Cars
14. When the World Comes Apart
15. Are 'Friends' Electric?
Encore:
16. This Wreckage
17. Metal