Portsmouth Guildhall
12 November 2019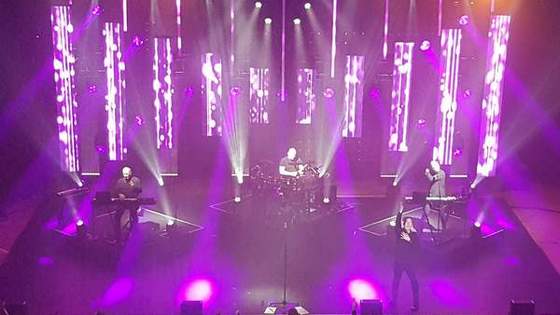 Been a long time since I've seen OMD, over 30 years since they have played Portsmouth but they didn't disappoint.
An ill Paul Humphreys meant that Souvenir had to be sung by Andy McCluskey but his effort was fine.
A few songs from the later albums I didn't know, maybe it's time I caught up.
Set list.
01. Stanlow
02. Isotype
03. Messages
04. Tesla Girls
05. History of Modern (Part 1)
06. If You Leave
07. Souvenir
08. Joan of Arc
09. Joan of Arc (Maid of Orleans)
10. Statues
11. Almost
12. Don't Go
13. So in Love
14. Dreaming
15. The Punishment of Luxury
16. Locomotion
17. Sailing on the Seven Seas
18. Enola Gay
Encore:
19. Pandora's Box
20. Electricity