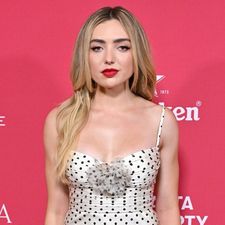 She made her acting debut with the film 27 Dresses (2008), and soon became recognized for playing Holly Hills in the Diary of a Wimpy Kid film series.
List rose to international attention for portraying Emma Ross on the Disney Channel series Jessie (2011–2015), a role which she reprised in the spinoff series Bunk'd (2015–2018). She has since portrayed Laina Michaels in the YouTube Premium films The Thinning (2016) and The Thinning: New World Order (2018), Olivia Richmond on the Hulu web series Light as a Feather (2018), and Tory Nichols in the Netflix (previously YouTube Premium) series Cobra Kai (2019).
List's other works in film include starring in Remember Me (2010), The Sorcerer's Apprentice (2010), Bereavement (2010), Something Borrowed (2011), The Seventh Dwarf (2014), and The Outcasts (2017). List has also appeared in the television films Secrets in the Walls (2010) and The Swap (2016).