Brighton Centre, Brighton
01 May 2022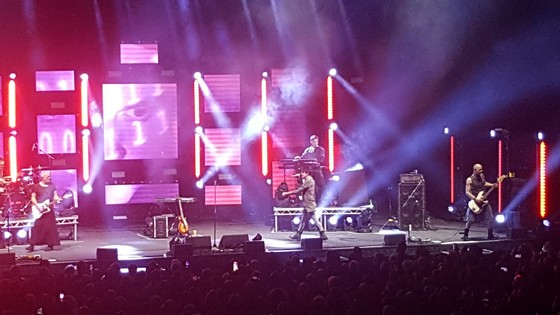 Gary Numan is back at the bigger Brighton Centre as opposed to the usual Brighton Dome, not sure this was an improvement as I quite like the Dome as a venue.
Musically the sound was immaculate, producing a very "heavy" sound, unfortunately, it was slightly lacking in the vocals. Not sure if this was dues to the sound of the venue or the strain in his voice of Gary himself.
Even with this shortcoming, it was still a very enjoyable gig.
Set list.
01. Intruder
02. Me! I Disconnect From You
03. Everything Comes Down to This
04. The Gift
05. Metal
06. The End of Things
07. Is This World Not Enough
08. Films
09. Pure
10. Resurrection
11. Down in the Park
12. And It Breaks Me Again
13. Dead Sun Rising
14. Cars
15. My Name Is Ruin
16. Love Hurt Bleed
17. The Chosen
18. Remind Me to Smile
Encore:
19. The Fall
20. Are 'Friends' Electric?