02 Guildhall, Southampton
5 October 2019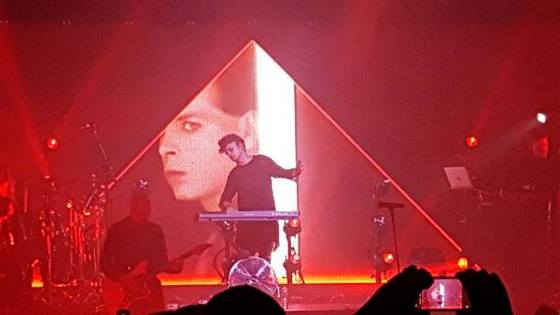 Another trip to see Gary Numan and once again he didn't disappoint.
Celebrating 40+ years in music we got some old classics including That's To Bad and My Shadow In Vain which I don't think I've heard live since the 80s and Stories which I can't recall him ever doing live.
He was even more chatty than normal and introduced a new song in Intruder which sounds great.
Support was by Kanga who was better than most.
Great gig
Set list
01. My Name Is Ruin
02. I Die: You Die
03. That's Too Bad
04. Stories
05. Metal
06. Absolution
07. Films
08. Down in the Park
09. The Promise
10. Cars
11. Here in the Black
12. Me! I Disconnect From You
13. The Fall
14. A Prayer for the Unborn
15. Are 'Friends' Electric?
Encore:
16. My Shadow in Vain
17. Remind Me to Smile
18. Intruder
19. Jo the Waiter