Midge Ure
Theatre Royal, Brighton
22 February 2020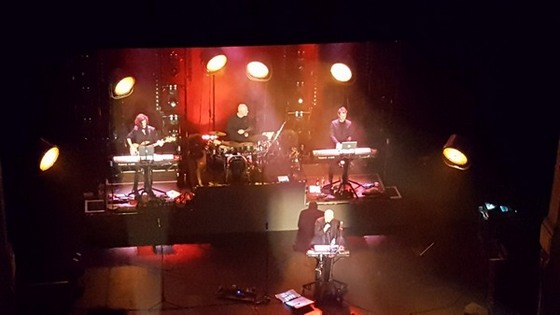 Midge Ure doing the whole of Vienna and selections of Visage, what more could an 80s fan like me want?
Midge did not disappoint but the seating could have been better.
A fairly drunken weekend was undertaken which included an argument with a guy sat in front of me because I was apparently talking too much during the support act but these things happen.
Set list.
01. Yellow Pearl
02. Visage
03. Blocks on Blocks
04. The Dancer
05. In the Year 2525
06. Mind of a Toy
07. Glorious
08. Fade to Grey
09. Astradyne
10. New Europeans
11. Private Lives
12. Passing Strangers
13. Sleepwalk
14. Mr. X
15. Western Promise
16. Vienna
17. All Stood Still
Encore:
18. Passionate Reply
19. Dancing With Tears in My Eyes
20. The Voice
21. Hymn